Pop-up SF taproom to serve locally-made Korean-style beer, food from former Saison chef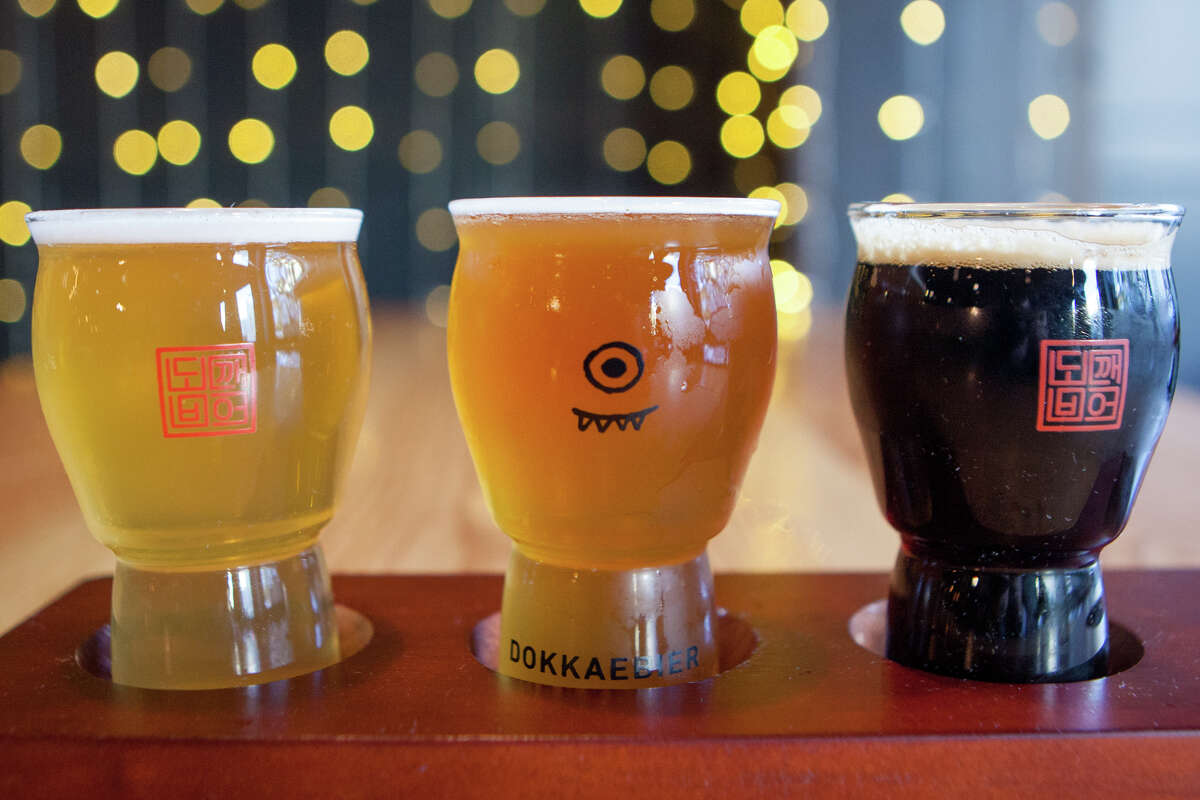 You've never had beers like these.
One's a crisp, pale pilsner, made marginally sweeter than its German counterparts thanks to the use of bamboo leaves. Another, a witbier, is briefly tart — that's the omija berry — before it gives way to the backend heat of gochugaru chili. Last is a roasty stout, spiced with cardamon and green peppercorn.
These beers were imagined by Youngwon Lee, a Korean-American opening a new pop-up taproom and restaurant, Dokkaebier, this month on Polk Street. It's just the beginning; through April, when its run ends, the bar will serve Lee's locally contract-brewed craft beers utilizing Korean spices, fruits and plants, and serve a food menu created by world-class chef Daniel Wright, former chef de cuisine at Saison.